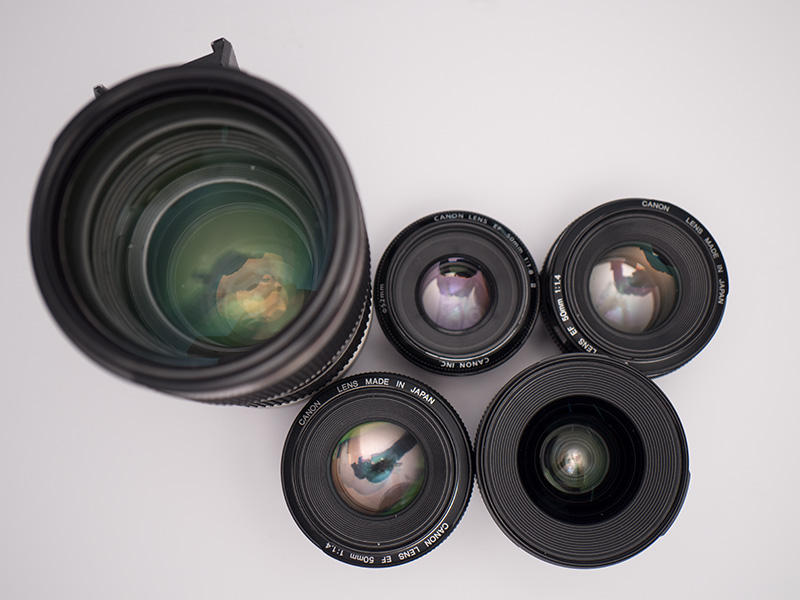 In the world of wedding videography, shooters are responsible for capturing all sorts of situations and styles. From product and beauty shots, to documentary style shooting, you have to be ready for everything.
Versatility is key.
One of the best ways to keep your system tidy and light is to prepare with the right lenses. There won't be time to change a lens on a rig for every different shot.
---
These are the 3 Lenses we make sure to have ready when shooting weddings.
24-70MM
In many people's opinion it is the go to versatile lens. It covers very useful lens lengths and usually available at decent apertures. Each of the major brands have a version of this lens so there are plenty of selections out there for your camera and mount type.
This lens is so good that some days it doesn't actually leave my camera. It can be used at every step of a wedding day from the morning to the ceremony and even into the reception if your camera handles the lack of light well. This is definitely the first lens I recommend for people to pick up if you do any sort of wedding or commercial work.
The only draw back to this or any telephoto lens is the tendency to get a little lazy with moving around a scene. Instead of moving forward a little you can simply just zoom. While this is extremely handy in getting a shot lined up quick if you can't get into position, don't lose sight of the creativity that actually moving yourself can create.
All that aside definite must have lens.
70-200mm
The big brother to the 24-70mm. This lens covers the next round of longer focal lengths that provides a number of advantages during a wedding ceremony and reception.
This lens allows you to stay a little far back in situations were you need to be inconspicuous or there is less room to be in front.(which is always what we want).
For ceremonies you can be perched up somewhere while still getting all the details you need out of a shot. In the same sense for the enterances of the reception you can get all the facial expressions and plenty of detail while staying out of the way.
Some choose to use this lens during bridal prep but I find in more situations than not, it is too long. The only real downside is that you are really locked down to a tripod with this lens. It is heavy and even using it on a monopod at these focal lengths, you will still find that stability is an issue. So I do recommend only keeping this lens on a tripod for when you need to pull it out quick.
The other downside can be cost of this lens. Generally this lens can get pretty pricey especially if you look at Canon's "L" version, but there are cheaper options out there and almost all of my gear is used, so that is a viable option as well.
50mm
The nifty fifty. The golden standard of prime lenses. If you are going to have a prime lens in your arsenal this is the one to choose. It is the best between of focal lengths that can be used in almost any situation. The major benefit, speed.
Most 50mm primes are going to have an aperture of f,1.8 or lower which means come reception time you can throw this lens on and finish the night in any low light situation.
Definitely still good for the daytime though. With the wide aperture you can get some AMAZING depth of field for detail shots or the general documentative shots throughout the day.
---
I hope this list gives you an idea of the 3 quintessential lenses you should consider for wedding video. I personally recommend the 24-70mm and the 50mm as the first starting points but once you add the 70-200mm in the mix you won't go back
These lenses will allow you to capture every moment no matter what comes your way. Having to only carry 3 means you have less to keep track of and more time to get those shots.
What if any other lenses are essential to you? What are your favorite brands or models for each length? Let us know!